There's always something special about ringing in the New Year. You plan your New Year's Eve party well in advance, and also make time in your calendar for getting over the hangover you will most likely nurse.
The Helldone Festival has been created as a rocking way to celebrate New Year's Eve. HIM's frontman and vocalist Ville Valo (you could translate his name as Billy Light) came up with the idea as a means to meet friends and family in one place, at least once a year. The band had just started hitting big time abroad, too, so doing a New Year's gig for the home crowd seemed like an excellent idea, mixing business with pleasure by playing for friends and family members. 
This HIM-tradition started in 1999 at Helsinki's legendary Tavastia-club. The band's new drummer, Mika "Gas" Karppinen, had just joined the lineup. HIM's new single "Join Me" was the best-selling song in Germany. This was still the time of the Finnish markka (currency). (Photo: Tomi Palsa)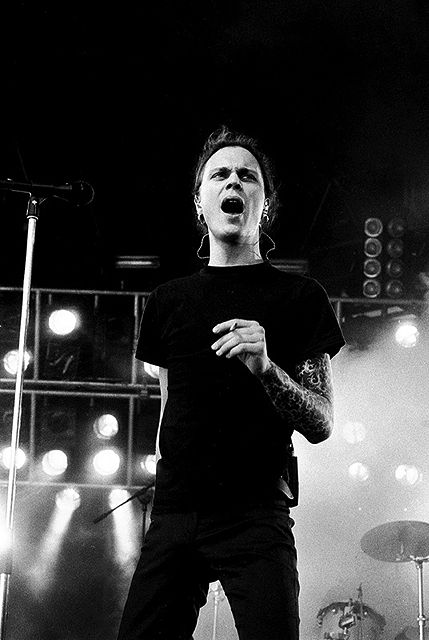 My own entanglement with the Helldone-saga could be described as manifold and complicated. It seems very hard to remember the first few, very hectic years of this millennium – it's all become one blur. I tried to find any definite clues by rummaging through my ancient calendars, but I couldn't clear up the mists of time, as hard as I tried.
Ville had been the bass player in a band called Jimsonweed for a short while, before HIM came into existence. Jimsonweed's charismatic frontman was Suho Superstar. I first got to know Ville Valo, after I had moved to Helsinki (around the time HIM's first EP was released), and I started working as their guitar tech in 1996. At that time HIM were still playing gigs at the Tavastia as Jimsonweed's support act; it wouldn't be long before the respective bands' parts would be swapped.
Working for HIM was quite an experience, but I didn't want to commit full-time. Back then I was still planning to be a musician in my own right, so Ville got me in with Jimsonweed as their new bassist. I stopped teching for HIM – at least for the time being.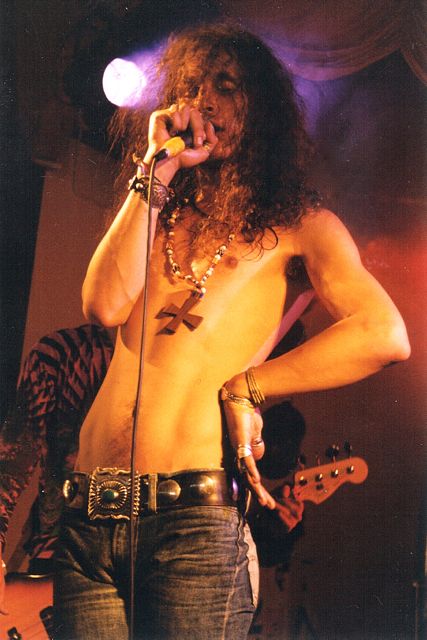 1999–2002
Living the Rock way of life in Helsinki's urban jungle was a strange ride. If memory serves me right, I was in the audience at the first edition of Helldone, with Hiili Hiilesmaa's band Skreppers as one of the warm-up acts. Hiili's band was to become one of the fixtures of the festival, alongside Jimsonweed. The Helsinki Rock scene was vibrant.
Jimsonweed made quite a few waves in Helsinki's music scene, but the band's take-no-prisoners approach to the Rock 'n' Roll lifestyle wore me out, so I jumped ship to Nalle Österman's band Gandalf. A couple of years further down the road I got completely fed up with playing Rock music. I left it all behind to study classical guitar in Spain. A complete change of scenery, so to say…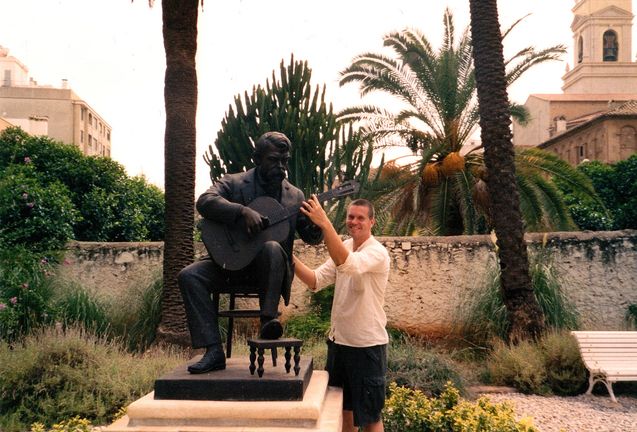 While this all was happening in my life, HIM's New Year's bashes had grown into something of a downright institution. Every new edition saw even more people trying to get tickets, and word started spreading abroad. I kept walking the straight and narrow, concentrating on the classical guitar. Whenever my budget allowed, I travelled to Spain to soak in the country's culture and musical heritage. No more Rock for me, I proclaimed!
2003
In 2003 I bumped into the guys from HIM at a gig at the Semifinal-club, where they played a week-long residency. I had recently made a comeback to the "Dark Side" by joining Aaro Seppovaara's group Blake. I got a nice little greeting from Ville Valo, when he gave full marks to the band's video on a TV programme.
Finnish TV channel MTV3 (no relation to MTV Europe) filmed that year's Helldone for posterity. The joint was truly rocking!
2004
I got back into working as a guitar tech kinda by mistake. The guy deputizing for HIM's regular German tech turned out to suffer from extreme flight anxiety, and wasn't really working efficiently while on stress-alleviating drugs. I was called in at extremely short notice: First, we flew to Hultsfred (Sweden) by private plane, then we did a gig in Seinäjoki (Finland) the next night, followed by a festival appearance in Greece. After that eventful summer I got the invitation to do Helldone with HIM, too. 
The 2004 edition of Helldone is one to remember, for many reasons! Firstly, I felt overwhelmed by the band's (and their crew's) professionalism. I felt puzzled and bewildered trying to hook up the band's rack-based, Made-in-Germany guitar rig. Secondly, that was the day the huge Christmas Tsunami struck Thailand. It seemed absurd  to keep on toiling away in a Rock venue, while the death toll kept rising minute by minute.
The third thing I remember, is Lee Dorrian's (Cathedral's legendary frontman) guest slot during HIM's set. Cathedral's first album – Forest Of Equilibrium – had been very influential and important for Ville. It was very special to watch the band play Cathedral's classic "Witchfinder General" with Dorrian himself on the mic.
2005 Helldone MMV
In 2005 the event was finally and officially named "Helldone". The name was a play on the name of the company the band's promoter, Tiina Vuorinen's, was working for, a firm called Welldone. A few years down the road, Welldone was acquired by Live Nation, but the Helldone-monicker lives on. Ironically, I didn't have anything to do with Helldone for the next five years.
My own road to Rock stardom had taken another turn for the worse, making me take on work as a guitar tech – this time for Finnish band The Rasmus. They already had their successful Dead Letters album under their collective belt, and were now set for a massive push to promote their new record Hide From The Sun. Both bands shared the same management team, making it very easy for me to jump between them. 
HIM also hit it very big in that year. Dark Light became a genuine smash in the USA, which had a massive impact on the New Year's show, too. The Rasmus took a break from touring between the 5th of December and the 15th of January. Everybody went for a well-deserved vacation. I made off for Cuba, spending New Year's Eve in Santiago, a cigar in one hand and a glass of rum in the other. To ring in the new year properly I even bought myself a Cuban Tres-guitar.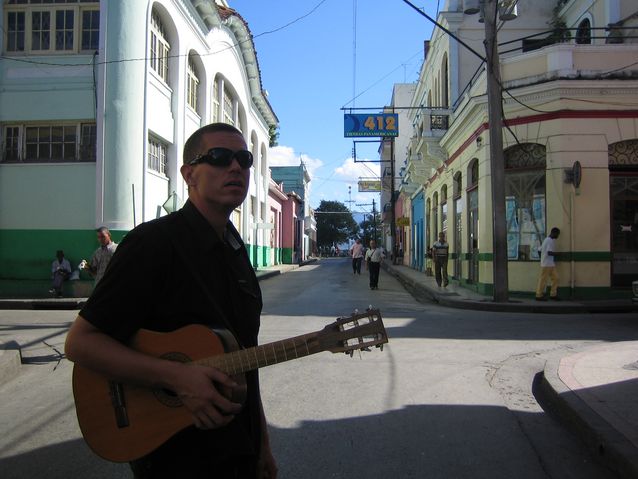 In Helsinki there was chaos – but chaos of the good kind. The original idea of a chummy gig for the band and their friends went out the window, as fans from all over the globe tried to get hold of tickets in a feeding frenzy. No Finnish band (or club) had ever seen the like of this before. Instead of taking a relaxed stroll to his favourite pub, Ville Valo was forced to flee from his fans. Even his home was under constant siege by enthusiastic fans. HIM had become a global phenomenon. Dark Light was certified gold in the USA.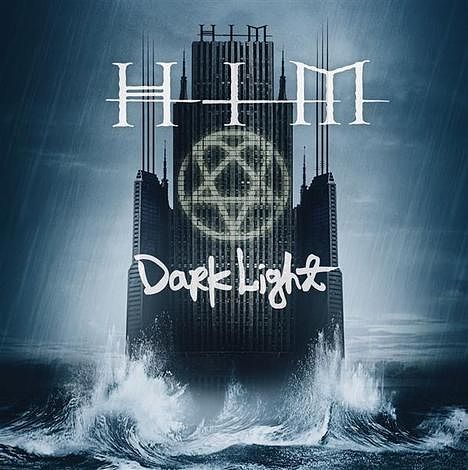 2006 Helldone MMVI
The next year saw my former band Blake, as well as Cathedral (one of my personal favourites), appear at Helldone. Did I wish I could have played there myself? Well, not really, as I was working for a very successful band (The Rasmus), and out to see the world in the process. We toured Japan, South Africa, the USA, Russia, and South America (among others). As if to underscore my new status as a genuine cosmopolitan, I got married, and left for a honeymoon in Myanmar of all places! There were no cash dispensers or mobile phones in the country at all. We spent New Year's Eve in a rather ascetic way!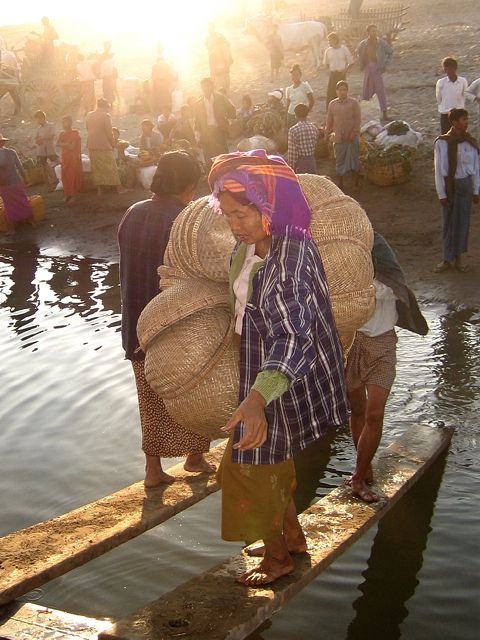 While we were away, Helldone was shifting into turbo mode. One of Metal Hammer's reporters, Alexander Milas, fell in love with the Helldone-festival, and wrote an in-depth article about it. Same went for Close-up's Martin Carlsson. Ville Juurikkala had been hired as the festival's official photographer, whose snapshots were syndicated all around the globe from the States all the way to Japan.
2007 Helldone MMVII
HIM spent most of the year touring the USA, filming a DVD, and recording/releasing a new album, Venus Doom. I became a dad for the first time, and spent a lot of time on a very stressing renovation and remodelling of our apartment. The Rasmus were on their break, and I really was too tired to be interested in a Rock show for New Year's Eve. 
Helldone had become a global phenomenon. Bam Margera was one of the regular visitors. Fans from as far afield as Australia, America and Siberia arrived for the festival. Helldone's and HIM's success allowed Ville Valo to handpick his own favourites for the shows' bill. He even got his childhood heroes Fields of the Nephilim to reform for the occasion.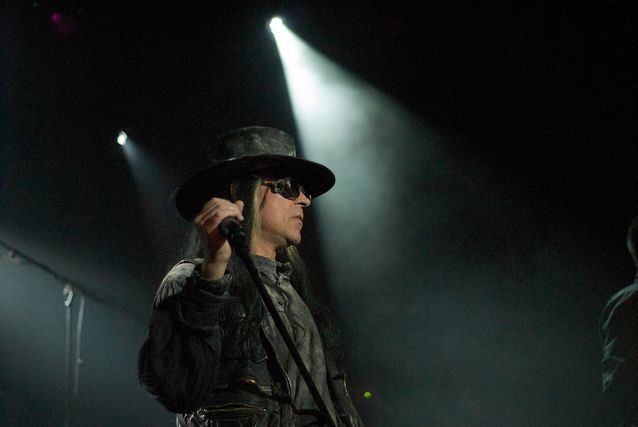 2008 Helldone MMVIII
In 2008 Helldone went on the road. The tour started in Helsinki's Nosturi, went on to Oulu and Tampere, and then returned for the final shows in Helsinki. Hiili Hiilesmaa's new band KYPCK (or: Kursk in Latin letters) was part of the festival lineup. Kari Reini's (Backline Rental) band 45 Degree Woman, who I was working for at that time, was also on the bill.
So have I been at those gigs? Of course not! I spend the time with my family in Marrakech, quite removed from Helldone.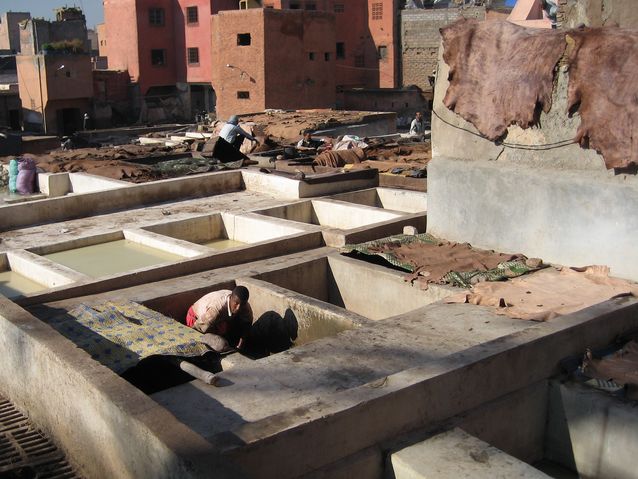 2009 Helldone MMIX
The following year I couldn't escape the festival any longer. Ville wanted me as HIM's guitar tech, and contacted me in autumn 2009. This meant I would have to postpone my annual vacation. That year we spent five days at the Tavastia – one dress rehearsal, four shows. The shows went over extremely well, and the band were rocking. The after-show parties went on for hours on end. Lots of good food and good drinks. The recession already started hitting the rest of the world, but touring and gigging still seemed unaffected.
2010 Helldone MMX
In 2010 HIM went on a massive world tour. First we played Australia, then Europe, finishing it off with a very long tour of the USA. Then the band hit a wall. Ville felt completely exhausted, and wanted to take a long break. The band took quite some time off, and as a result Helldone was put on ice for the next two years. 
My own life changed radically, too. I had worked myself into the ground; the result: an all-encompassing fatigue, an ulcer, and a divorce. I had to take a break from touring the world as a guitar technician. When I heard that Mad Professor's Harri Koski was looking for somebody to take over his Custom Sounds guitar shop, I stepped up to the challenge. The rest, as they say (with quite a dose of self-irony), is history.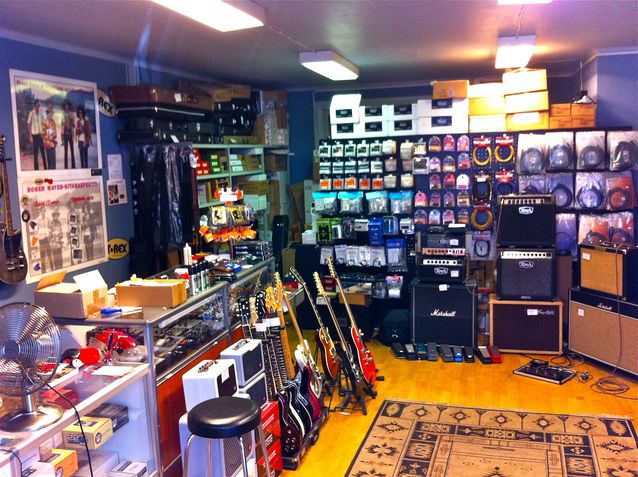 2012 Helldone MMXII
After a two-year hiatus, 2012 saw the return of the Helldone-festival to the Tavastia-club in Helsinki. I went there, as part of the audience, full of expectation. But I cheated myself by spending too much time at the bar, I can't even tell you much about the actual performances during that night. HIM, too, were in less than stellar for, it seemed: Most reviews concentrated on the pathetic and pitiful physical state of the band's frontman. 
2013 Helldone MMXIII
Last year HIM returned triumphantly, playing fantastic shows all over Finland. Due to my seriously inebriated f*ck-up at the 2012 show, I felt too embarrassed to ask the band to put me on their VIP-list for the Tavastia. Instead, I travelled to Tampere to watch HIM there. I didn't travel alone, and I made time to meet my Backstage-blog's system administrator (who had recently returned from a trip to London). The gig was fantastic, and the evening splendid.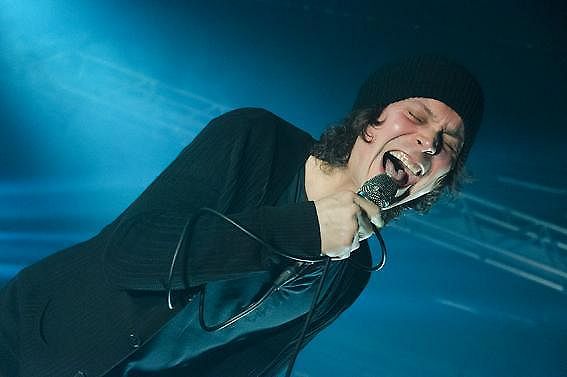 The Tavastia shows went over very well, too, but the atmosphere was noticeably quieter. Yes, there was all the excitement of a great Rock show, but the mindless hysteria had come to a halt. Maybe the HIM-fans have all grown up a little by now? The band were at the top of their game, leaving a very happy audience waiting excitedly for what the next year would bring.
2014 Helldone MMXIV
When I first got hold of the cool lineup for Helldone's 2014 edition, I decided to be there this year around. I'm planning on maybe filming a few gear setups, and write a few reviews of the sets of this year's bands from a guitarist's viewpoint. Interestingly, almost all Helldone 2014 bands use our CustomBoards™ pedalboards, and most have also acquired other equipment at Custom Sounds.
There should also be some surprise performances this year – maybe during the Reckless Love/Children of Bodom evening? Daniel Lioneye has also revived his old Rock band, but probably the most mysterious act mentioned is the festival's opener, Rambo Rimbaud.
Who, or what, is Rambo Rimbaud? This is what the artist's website tells us:
"In girum imus nocte et consumimur igni."
Google informs us that this is a Latin palindrome meaning: 
"We go wandering at night and are consumed by fire."
Finnish-language Wikipedia will tell you this:
"Jean Nicolas Arthur Rimbaud was something of a literary prodigy, who wrote his work while still in his teens. Even though Rimbaud stopped writing at 21 years old, he had already managed to revolutionize the world of lyrical poetry by then. Together with Charles Baudelaire, Rimbaud is held in great esteem as one of the most important modernizers of poetry.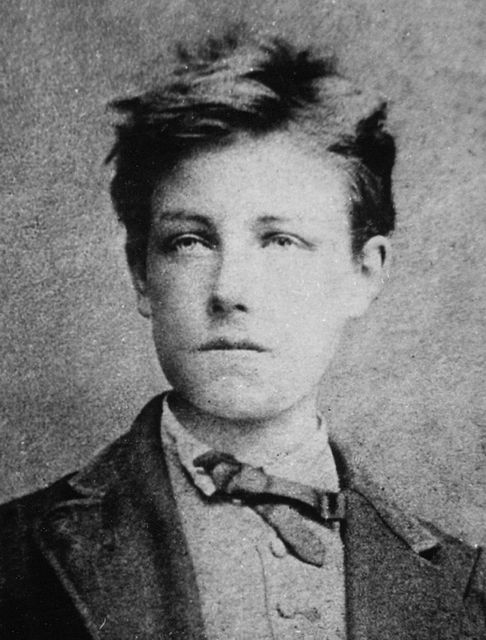 In 1871 Rimbaud met fellow poet Paul Verlaine, a heavy drinker, who left his family to live together with the teenaged Rimbaud in London. The homosexual pair led a hedonistic, bohemian lifestyle of absinthe and drug abuse. After a delirious Verlaine shot Rimbaud twice in the wrist, the pair split up, and Rimbaud returned to France to complete his prose work "Une saison en enfer" (A Season in Hell)."
There are more hints on Rambo Rimbaud's Facebook-page, which has seen many close-up shots of lamps lately.
"The million dollar question:
Who's the artist who drops the occasional phrase in Latin, loves Baudelaire, and has something of a connection to light?" 
Take your guess. I, for my part, will be there, when the festival kicks off on Monday. Helldone's the place to be this year. You never know, this could be the last edition ever. This year, I've planned my vacation to start on January 1st….
Who knows, if you can make it to this year's Helldone, we could well bump into each other. See you there!
15.12.2014 Kimmo Aroluoma
The author is one of Custom Sounds' owners, and an incorrigible guitar and gear enthusiast.