Varre Vartiainen is one of the truly outstanding guitarists of my generation. I have had the pleasure of working with and for him for a number of years already. I started looking after his amps, while I was still working at Backline Rental. Later on I worked as his guitar technician at Leningrad Cowboys gigs.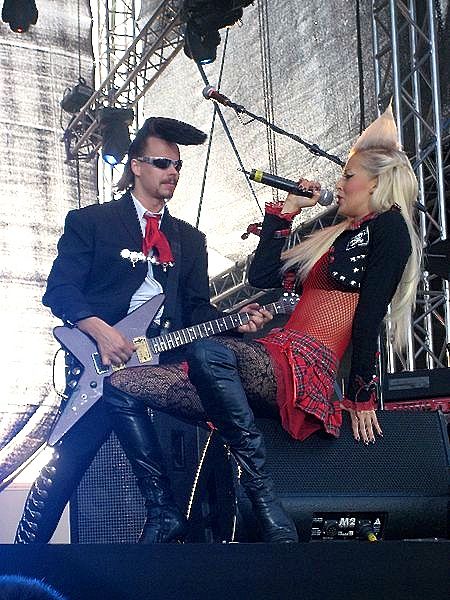 I have also made two Custom Boards pedalboards for Varre: The larger one is for bigger gigs with a fixed stage set-up, while the smaller one is his "freelancer-board", which is easy to take along. 
During our Custom Sounds Tone Weeks in November 2013, we also held a workshop on pedalboards. Luckily for us, Varre was able to attend, conducting a very interesting Q&A-session with the audience on effect pedals and pedalboards.
10.9.2014 Kimmo Aroluoma
 (Translated by Martin Berka)
The author is one of Custom Sounds' owners, and an incorrigible guitar and gear enthusiast.